GMP Stability Storage and Testing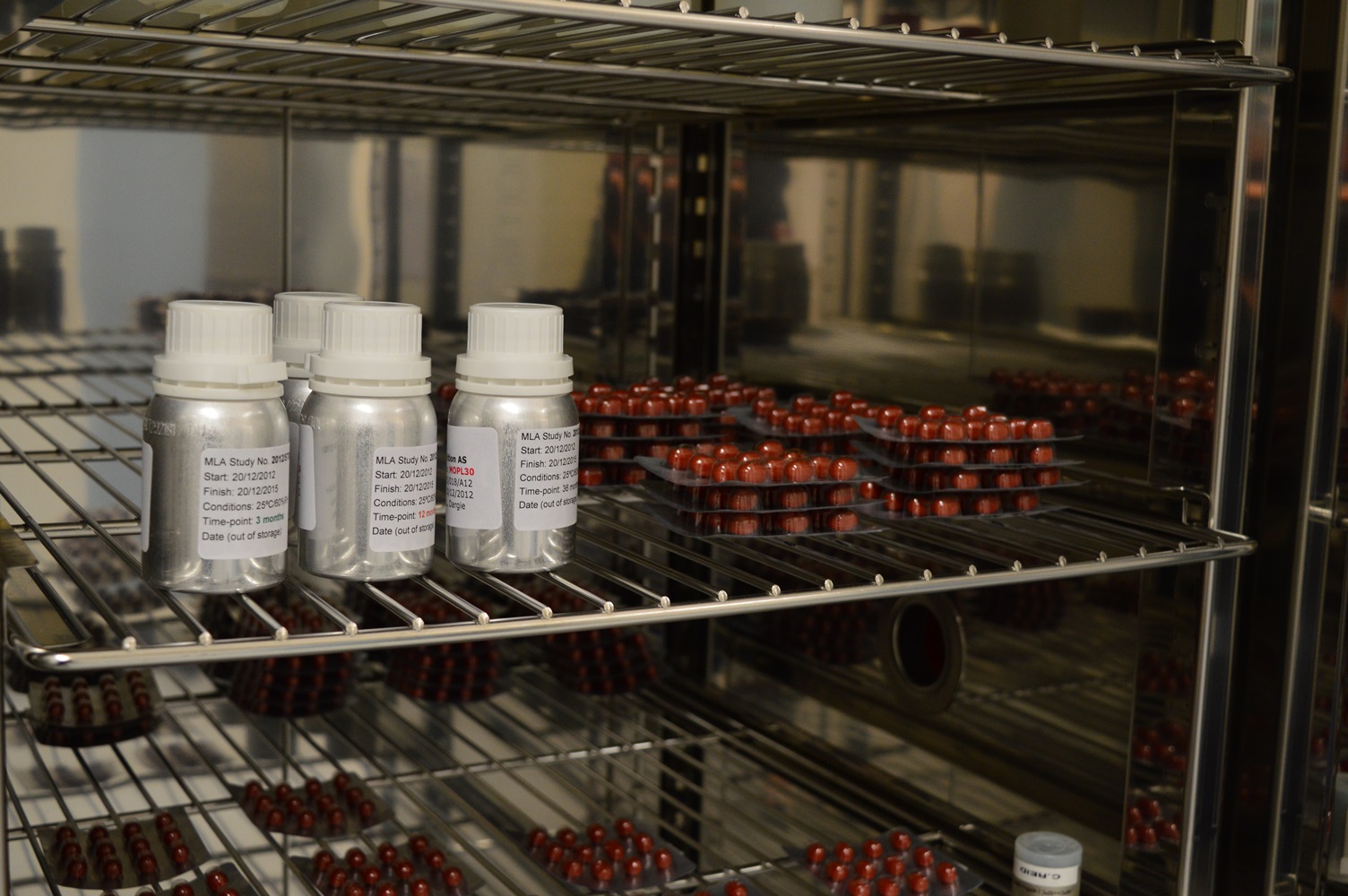 Stability Storage Discount – 20% 
Mylnefield Lipid Analysis is pleased to offer a discount of 20% for all stability storage bookings during 2021. The discount will be applied to storage costs for the duration of the study. 
GMP Stability Storage and Testing
From cosmetics to cough syrup, for the health and safety of the end user, manufacturers of consumables need to know that their product can stand the test of time.
A vital piece of the development process, stability storage is carried out to determine how a product, or sometimes a component of that product, will react under certain environmental conditions over a defined period. With the right analytical testing throughout a storage trial, it can identify at what point the substance loses effectiveness or purpose or even sensory traits such as flavour, colour or smell; it's what gives product developers an expiry date.
To establish stability, we need two things; the correct temperature controlled equipment with the space to store samples and analysts with knowledge and experience to perform the necessary tests. Luckily at Mylnefield Lipid Analysis, we have both! 
Our laboratory, which is MHRA and FDA approved, is home to a full complement, state of the art, cGMP stability storage and analytical testing resource which can accommodate almost anything with a shelf life.  Extreme attention to detail and the highest level of quality assure our clients that their stability program will be successfully implemented. 
As a specialist lipid laboratory, our analysts have the expertise to support commercial stability studies, release testing and quality control analysis for active pharmaceutical ingredients and drug products in virtually all dosage forms and delivery systems and we have many years of experience performing analytical testing on a wide range of lipid based drug substances and drug products to GMP requirements.  
Find out more about how our stability testing can support your product development HERE