Latest News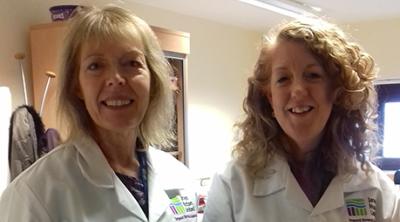 The team at Mylnefield Lipid Analysis will be very sorry to lose Senior Analyst, Sheena, when she retires at the end of March, but we wish her all the very best for an exciting future!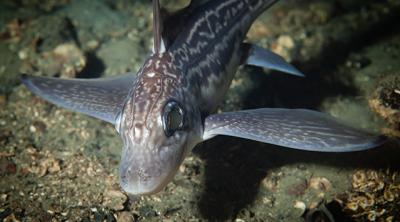 Mylnefield Lipid Analysis was delighted to perform a complete analysis of AKGs, including preparation of extracts and Gas Chromatography, for a study entitled, "Biochemical Characterization of Ratfish (Chimaera monstrosa) liver oil; Cytotoxic and antineoplastic evaluation in cancer cell lines." Mallakin, A (2018). Published in the Journal of Integrative Clinical Medicine today.

View All Case Studies
Featured Case Study

In 2009, Mylnefield Lipid Analysis was approached by Natural Nutrition (subsequently EPAX and then Trygg Pharma), to conduct stability testing throughout shelf life analysis for a newly developed compound.

Twitter feed block
RT @JamesHuttonLtd: As a partner in @WaterNetwork_EU we are delighted to hold an event @JamesHuttonInst #Aberdeen on 24/04 The event will d…

RT @JamesHuttonInst: Ever heard of #verticalfarming? Watch our very own Dr Rob Hancock @HuttonCMS discuss the future of farming with @loubg…

RT @barneysbeer: We're very excited to introduce 'Cool Beans' Faba Bean IPA - an environmentally sustainable beer which also happens to be…

RT @JamesHuttonLtd: Its the @UNESCO International Year of the Periodic Table of Chemical Elements, marking 150 years since #Mendeleev publi…

RT @JamesHuttonInst: Got a keen eye for detail? Are #GDPR, #FOISA and #DPA2018 your bread and butter? Then you might just be the Informatio…

Interesting! This method from @apeelsciences takes the skins, seeds & pulp of fruit & veg, pressing out an oil rich… https://t.co/wnQW5r6aj1

RT @JamesHuttonInst: Want to become a citizen scientist & learn about #soil, #climate, #technology, #foodgrowing & the #environment? Then j…

RT @JamesHuttonLtd: Just one week until this vacancy closes - if you've a background in sales & knowledge of analytical chemistry, this cou…

Join us in #Dundee in February! A #lonelyplanet top European destination where you can learn all about #lipid chemi… https://t.co/TmBZVdghJd

RT @aocs: Win four free nights in St. Louis when you register for the 2019 AOCS Annual Meeting & Expo! Register this month to save up to U…