Latest News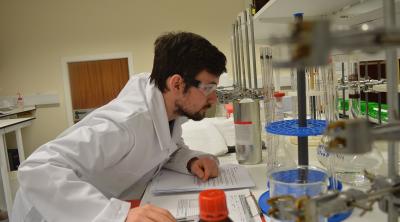 The International Society for the Study of Fatty Acids and Lipids (ISSFAL) has released a statement, summarising factors that influence Omega-3 levels in humans.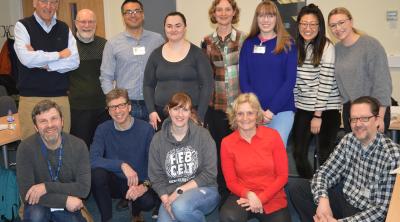 James Hutton Limited's annual Fatty Acids and Lipids course took place last week at the James Hutton Institute in Dundee. Nine delegates came from businesses including Friesland Campina, New Holland Extraction, Imperial Oil, BASF, University of Reading and from as far away as TASA in Peru.

View All Case Studies
Featured Case Study

In 2009, Mylnefield Lipid Analysis was approached by Natural Nutrition (subsequently EPAX and then Trygg Pharma), to conduct stability testing throughout shelf life analysis for a newly developed compound.

Twitter feed block
RT @JamesHuttonInst: #Maths and #stats your bread and butter? Our colleagues @BioSScotland are seeking a researcher to join their #statisti…

RT @JamesHuttonInst: Soil is an excellent trace material and can be used in #forensic investigations to help police solve criminal cases. P…

A new statement & recommendation issued by @theISSFAL highlights the importance of measuring blood omega-3 long cha… https://t.co/8JbWBS184z

RT @lipidmaps: Don't forget to check out Bill Christie's weekly blog on our website https://t.co/coLLuh0wG5 👍 #lipidsmatter

RT @JamesHuttonLtd: Congratulations to all @IntelligentGS a very hard working & forward thinking company that we are very proud to collabor…

This incident emphasises the importance of analysis being undertaken at, and accurately reported by, recognised spe… https://t.co/gpScZ8XutT

RT @PotatoHutton: Fruitful trip for @PotatoHutton scientists to @ConcytecPeru and @BritishCouncil funded workshop organised by @UCSM_oficia…

RT @JamesHuttonLtd: There are spaces remaining on @HuttonEBS #ClayMineralogy course this October, 1 - 4 @JamesHuttonInst #Aberdeen Designed…