Latest News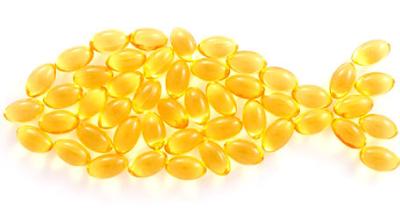 Being a part of the James Hutton Institute means that our associated laboratories can offer a further range of analyses and techniques beyond our expertise of analysing fatty acids and lipids.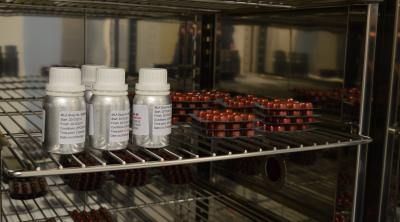 A vital piece of the development process, stability storage is carried out to determine how a product, or sometimes a component of that product, will react under certain environmental conditions over a defined period. With the right analytical testing throughout a storage trial, it can identify at what point the substance loses effectiveness or purpose or even sensory traits such as flavour, colour or smell; it's what gives product developers an expiry date.

View All Case Studies
Featured Case Study

In 2009, Mylnefield Lipid Analysis was approached by Natural Nutrition (subsequently EPAX and then Trygg Pharma), to conduct stability testing throughout shelf life analysis for a newly developed compound.

Twitter feed block
RT @JamesHuttonLtd: Make sure you don't miss out on the latest news from our #Lipids #Laboratory by following @MylnefieldLA. You can also f…

Despite challenges from #Brexit & #Lockdown our offices are open and we can still conduct #analysis on #EU samples.… https://t.co/NpijMxZ1a6

Here's a link to our latest #Newsletter. To be on our list, you can subscribe on our website or on our pinned post!… https://t.co/qPiXOtFySK

Our #Laboratory will be closed from 23/12 until 04/01 inclusive. We'd like to wish all our customers, colleagues &… https://t.co/Xzoc6N6J3i

Thank you to Bill Christie, Charlie Scrimgeour, Peter Clough & Claire Traynor for contributing to interviews celebr… https://t.co/TbNjPyT3LK

Here's to another 25 years of our #Laboratory! How does a world-leader in #LipidAnalysis stay ahead of the game? We… https://t.co/XhSxJtCvDl

RT @lipidmaps: Among other things, Bill Christie's last #LipidMatters for 2020 features a review on the role of lysophospholipids and a def…

After #25Years, #LipidAnalysis from our #Laboratory has contributed to some very important pieces of research. Our… https://t.co/K5gvK0IzJI

When it comes to trends in #FattyAcids #Lipids consultant Peter Clough, secretary of @theISSFAL is our go to guy –… https://t.co/ImmL6lH14h

2020 was the first year in a long time that we did not welcome global delegates from #Industry & #Academia to our p… https://t.co/tfRD4DqQgZ

Have you caught any of our 25th anniversary interviews? Colleagues from our early days tell us how the business beg… https://t.co/cTldaYzK8x

Over the last ¼ of a century, our team has developed many #IndustryStandard methods of #FattyAcid #LipidAnalysis -… https://t.co/mBsmoIV42p