Latest News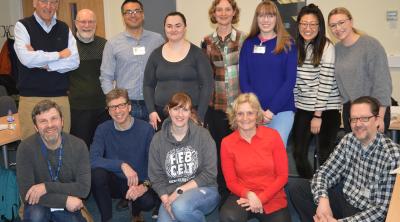 James Hutton Limited's annual Fatty Acids and Lipids course took place last week at the James Hutton Institute in Dundee. Nine delegates came from businesses including Friesland Campina, New Holland Extraction, Imperial Oil, BASF, University of Reading and from as far away as TASA in Peru.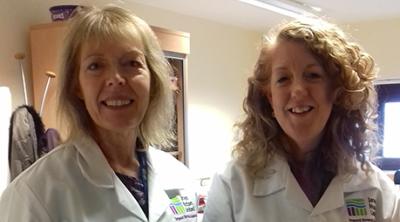 The team at Mylnefield Lipid Analysis will be very sorry to lose Senior Analyst, Sheena, when she retires at the end of March, but we wish her all the very best for an exciting future!

View All Case Studies
Featured Case Study

In 2009, Mylnefield Lipid Analysis was approached by Natural Nutrition (subsequently EPAX and then Trygg Pharma), to conduct stability testing throughout shelf life analysis for a newly developed compound.

Twitter feed block
RT @JamesHuttonLtd: Congratulations to all @IntelligentGS a very hard working & forward thinking company that we are very proud to collabor…

This incident emphasises the importance of analysis being undertaken at, and accurately reported by, recognised spe… https://t.co/gpScZ8XutT

RT @PotatoHutton: Fruitful trip for @PotatoHutton scientists to @ConcytecPeru and @BritishCouncil funded workshop organised by @UCSM_oficia…

RT @JamesHuttonLtd: There are spaces remaining on @HuttonEBS #ClayMineralogy course this October, 1 - 4 @JamesHuttonInst #Aberdeen Designed…

RT @JamesHuttonInst: Our analytical capabilities have been boosted through a collaboration with @PerkinElmer to establish an #LCMS analysis…

RT @lipidmaps: Register now for upcoming free webinars!
How to navigate the omics of sphingo and glycosphingo lipidomics, presented by Prof…

RT @JamesHuttonLtd: For more about our current #MolecularDiagnostic services, developed from the scientific innovation of our @PotatoHutton…

RT @PotatoHutton: From Science to Services! @PotatoHutton scientists and @JamesHuttonLtd team up to develop a suite of KASP markers for all…

We're hiring! Seeking an #AnalyticalChemist to join our team. The ideal candidate will have BSc degree in… https://t.co/Qwi1nHgjls

Did you know? We have a full complement of cGMP stability storage/analytical testing resources & the expertise to s… https://t.co/C2EPumkPY1

RT @JamesHuttonLtd: Very well done to Peter & team! A shining example of leading the way with lots of hard work & a fantastic, science led…