Latest News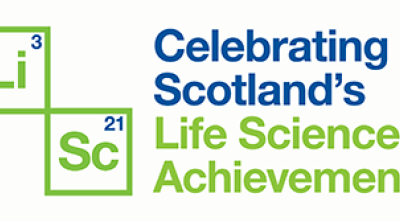 Do you know an individual/company/organisation that has made a major contribution to the development of the life sciences sector in Scotland over the last 12 months?  If so, nominations are now open for Scotland's Life Sciences Awards 2019.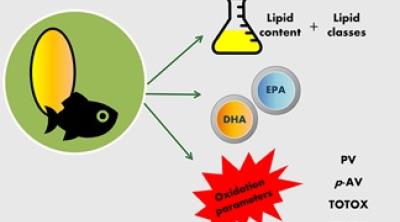 This recent paper from researchers at the Scottish Institute of Aquaculture has concluded that, at least as far as the UK is concerned, from 23 products tested all were within EP and BP limits in terms of oxidation status. The paper was published in the European Journal of Lipid Science and Technology.

View All Case Studies
Featured Case Study

In 2009, Mylnefield Lipid Analysis was approached by Natural Nutrition (subsequently EPAX and then Trygg Pharma), to conduct stability testing throughout shelf life analysis for a newly developed compound.

Twitter feed block
RT @JamesHuttonInst: It's #WorldSoilDay this Wednesday and we'll be celebrating it with 24h of #soil facts, #soilquotes and tips to take go…

RT @WaterNetwork_EU: Call to business support organisations, innovation/cluster agencies, regional #development agencies, #government and #…

RT @JamesHuttonLtd: We are delighted to be 1 of 7 European partners in this #ERDF project which provides SMEs in NWE with funding & resourc…

@Stato_Grant @CranfieldUni @JamesHuttonInst @Dirt_Science Congratulations @Stato_Grant 🍾

RT @aocs: Welcome Assoc. Prof. Ashok R. Patel, new Assoc. Editor of the Journal of the American Oil Chemists' Society (JAOCS)!

Prof. Patel…

An event we always look forward to attending, especially as it's on our doorstep! 🧬🔬👩‍🔬👨‍🔬🧪 https://t.co/UHUjx46H3L

Fatty Acid & #Lipid Analysis course! Perfect for those starting out in lipid analysis or to develop knowledge & und… https://t.co/N9vHNXeKNk

RT @JamesHuttonLtd: Another excellent #PhD project opportunity with @JamesHuttonInst & @EdwardVinsonLTD https://t.co/Cj1s3SPSWU Focused on…

RT @algenuity: The results from this could be very interesting, researchers in the Highlands of Scotland are investigating whether salmon f…