25 years - Our Story So Far..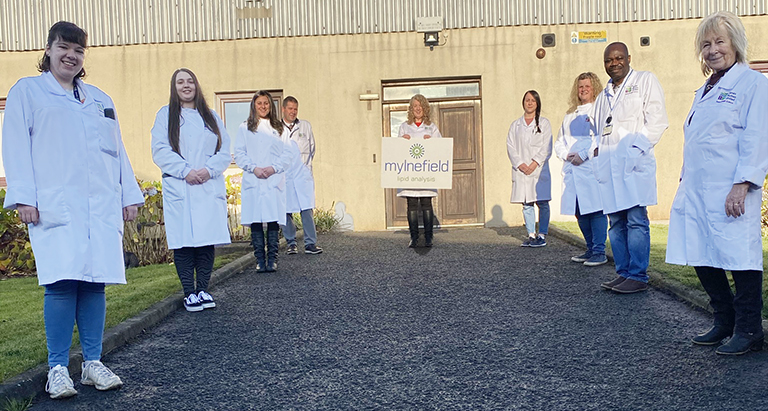 Our Story
Mylnefield Lipid Analysis turned 25 in September of this year and to celebrate, we took a walk down memory lane with some of the people who helped grow the laboratory into the success story it is today. We spoke to Dr William (Bill) Christie MBE, who together with his former PhD supervisor, Professor Frank Gunstone, established the laboratory in its current home at the James Hutton Institute, just outside of Dundee, Scotland; Dr Charlie Scrimgeour, who was an analytical chemist at the James Hutton Institute in 1995 when commercial lipid analysis began and was a key member of the team, having also worked post doc with Frank in St Andrews; Claire Traynor, the first employee of Mylnefield Lipid Analysis, who started as an analyst in November 1995, soon becoming head of the laboratory, the position that she still holds today; also Peter Clough, a lipid industry expert who has worked closely with the laboratory in the role of both consultant and customer over the years. Hear them tell their story here. 
Telling the story as he remembers it, Bill says, "It all came about really because Frank was forced to abandon his lab at the University of St Andrews due to a fire. He had already formally retired, running lipid analysis from the lab in St Andrews. After the fire, he asked if I would like to run the service from the James Hutton Institute where I was the Head of Chemistry and when I got support from the commercial arm of the institute to go ahead with it, Frank also came on board as a consultant." 
Charlie recounts that Frank was very aware of the need for academic organisations to seek alternative sources of income and had successfully taken on commercial work for many years. When the laboratory was set up at the James Hutton Institute, Charlie was well placed to do this having worked with Frank previously, recalling it was 1973 when he started getting samples of evening primrose oil to analyse commercially and at that time, there was a lot of chemistry involved such as purifying Gamma-Linolenic acid and making derivatives from evening primrose oil.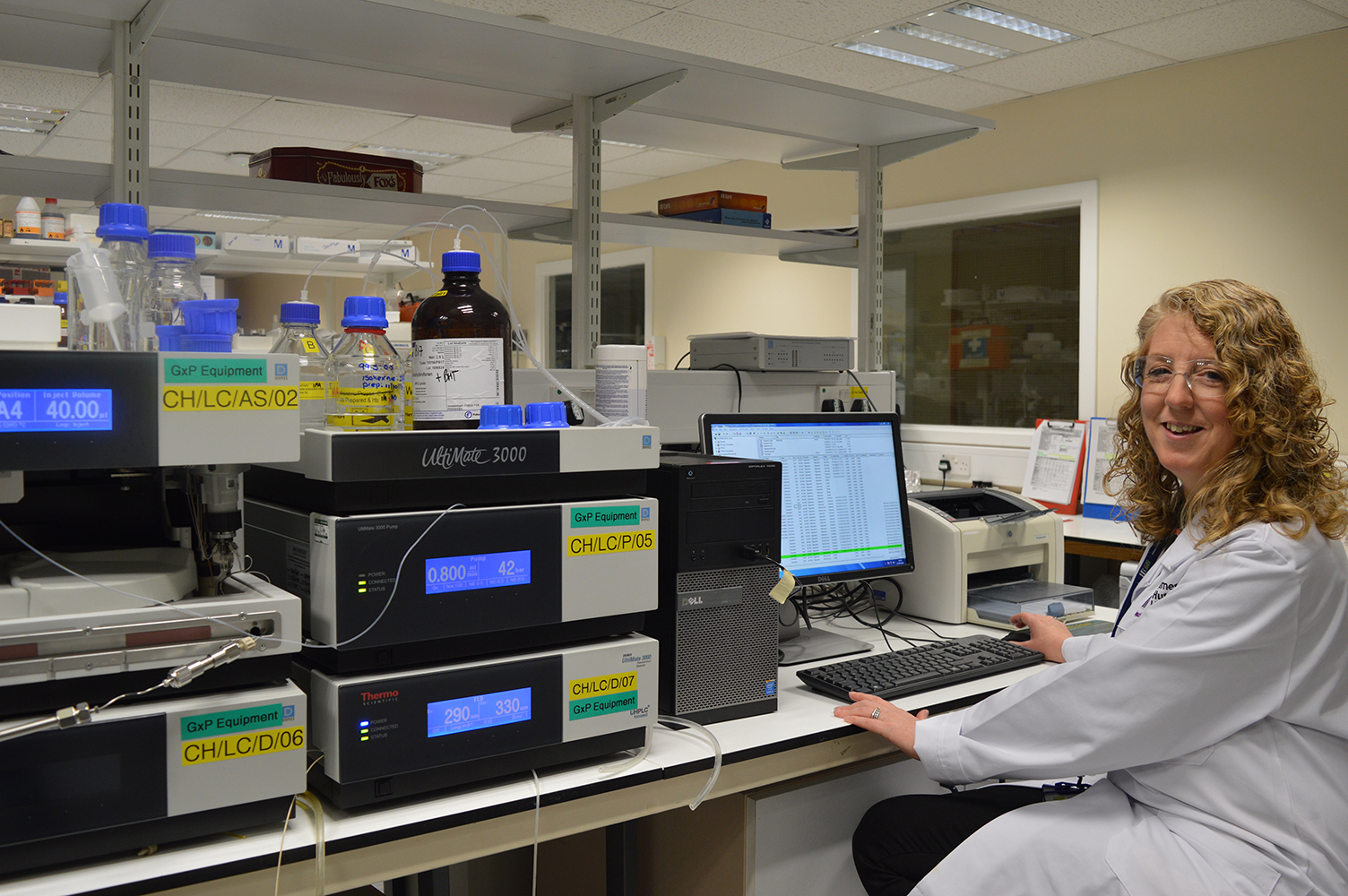 For Claire, the first step for the development of the laboratory was gaining ISO accreditation and the recruitment of other members of staff followed from there.  In 1999 with enough staff on hand to cope, Claire became a senior analyst and then head of the laboratory in 2003. 
The growth of the unit can be attributed to many factors and the expertise of Frank and Bill with many years of combined experience was invaluable; both are well known lipid experts with multiple papers and publications to their name. Claire remembers, "Marketing channels were limited in those days, so the reputation of Bill and Frank went a long way to supporting word of mouth."
Bill recalls turnover rapidly doubling from 20 to 40 thousand pounds a year – a lot of money at that time, and Charlie says, "The laboratory really started to grow when we moved on from seed and oil analysis to blood analysis for clinical trials and that all emerged from an EU project we had worked on at the Institute where we had developed suitably rapid methods for performing plasma lipid analysis and these then became viable commercial tools."
Bill also cites a partnership with a company called, Scotia Pharmaceuticals, as driving the need for much higher standards of quality assurance which became the key point of development for the unit. As the business grew, so too did the standards required, and the laboratory attained Good Laboratory Practice and Good Clinical Practice (GCP) followed in 2010 by Good Manufacturing Practice (GMP) standards. Mylnefield Lipid Analysis is one of the few laboratories in the world that has been approved by both the UK MHRA and the US FDA for GMP analysis of oils and fats and has undergone a successful GCP inspection by the MHRA.  Quality assurance has been Claire's responsibility since 1995 and she says, "Gaining GMP accreditation and having to change and develop a lot of new procedures to be suitable for inspection from the FDA and MHRA and to do this over the years with very few non-conformance findings was a huge achievement for us all in the laboratory and it has definitely gone a long way to ensure that our customers trust us and have absolute confidence in our analysis."
Looking back, Bill says, "Due to the specialist nature of what we did, in the early days, there was not much competition which presented lots of opportunities in terms of expansion and eventually we started working with fish oils, adding analyses such as peroxide values and anisidine values and again, another great advantage was the clinical quality controls we worked to.  As such, there was essentially no competition in that area.  Being eligible for audit by external authorities provided a tremendous advantage and gave customers a great deal of trust in us."
It was a customer in need of testing for skin lipids that promoted the purchase of a mass spectrometer for the laboratory and no longer having to share an instrument with James Hutton Institute colleagues, this opened up the potential to actively seek customers requiring GC-MS. 
When asked about any really notable pieces of analysis from the last 25 years, Peter remembers three different occasions when analysis from Mylnefield Lipid Analysis proved very special. The first, he says, was in the late 1980s, when the laboratory was able to identify the mixing and adulteration of evening primrose and borage oils.  Similarly, from 2010 onwards the discovery of borage oil, this time being blended with a high GLA safflower oil – a GMO oil – which was very difficult to identify but again, through analysis, the unit was able to discover whether this adulteration had taken place.  Peter also notes analysis carried out on fish oil concentrates where there was found to be a substantial discrepancy between the analytical value of active ingredient and the actual level. Over time, the laboratory developed a method which was much more accurate for this, which then became the industry standard for testing highly concentrated Omega-3 products. 

So, over the last 25 years what has changed for the better in lipid analysis? 
Claire says the move from traditional TLC to LC-MS is a major advancement for day to day analysis allowing the laboratory to complete a higher volume of samples more efficiently.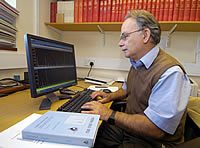 Bill says, "For me, it is undoubtedly the use of mass spectrometry in relation to intact lipids which allowed us to use mass spectrometry/electron impact for fatty acids which are relatively low molecular weight."
Charlie agrees that mass spectrometry methods which have been developed, and are still developing, for commercial use, have made lipid analysis much easier and also recognises the demand for techniques of quality control which are robust enough for accreditation as playing an important part in change and creating reliable, traceable analysis systems. 
Peter believes that the move from using a packed bed column to a capillary column in the GC has allowed a much greater levels of accuracy in analysis, particularly in fish oils, and says it enabled the laboratory to differentiate individual fatty acids much easier and to provide much more accurate levels of analysis.
Asking Bill what he considers to be his greatest achievement he says, "Method development for mass spectrometry of fatty acid analysis; creating methods of simplifying complex samples to allow more detailed analysis. I was able to introduce these to the laboratory and along with other research methods I developed many years before, they are as applicable now as they were then."
Over its 25-year history, the laboratory has traditionally held an annual course in fatty acid and lipid analysis which has attracted many people from the sector, from all over the world. Bill, Charlie and Peter have all presented at the course over the years along with former James Hutton Institute colleague Dr Gary Dobson and renowned lipidomic expert Professor Terry Smith of University of St Andrews.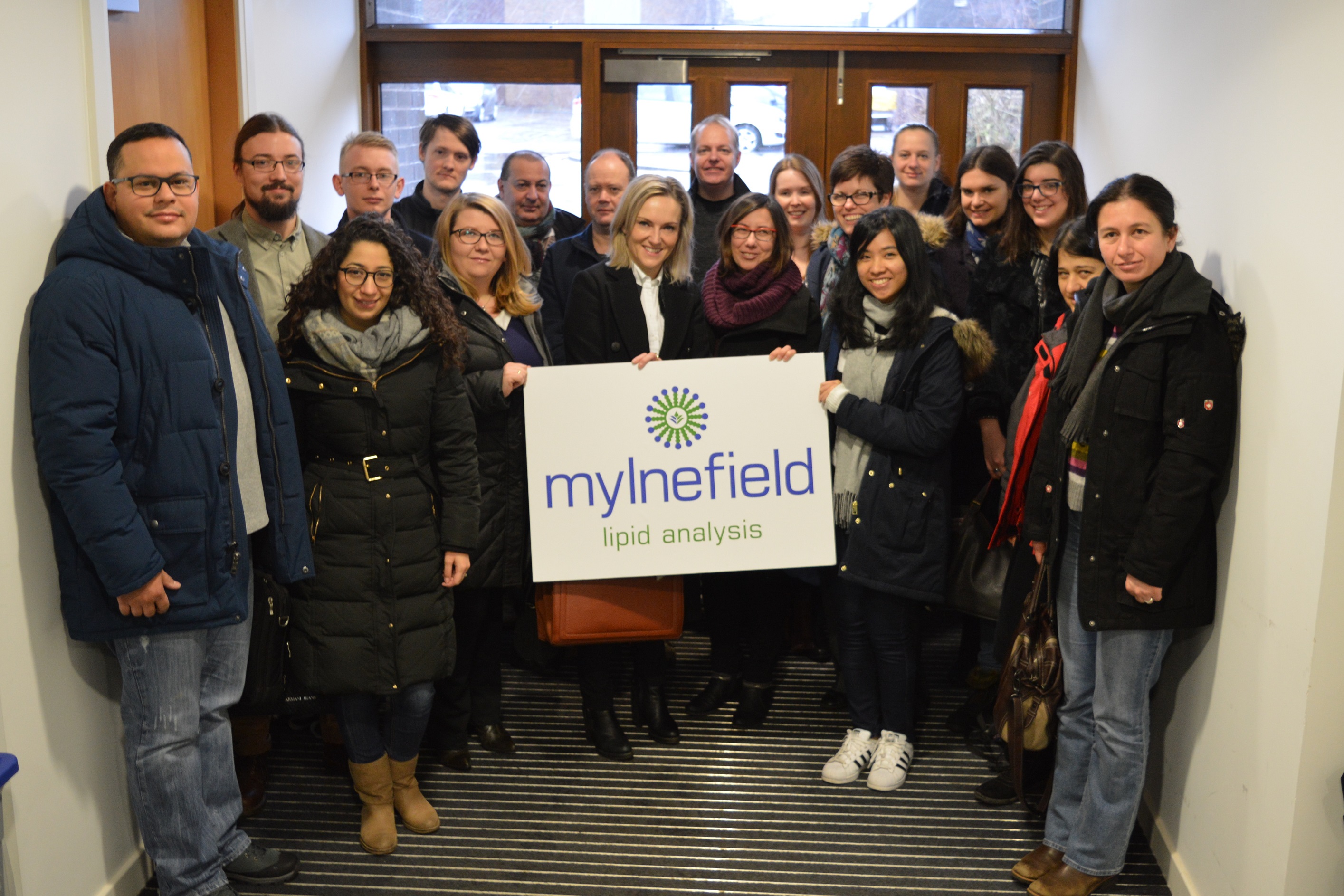 Bill acknowledges that the course was originally devised by Frank at the University of St Andrews and says, "At the time lipid science was not widely taught at universities and so there was a wide range of people interested in the course with both industrial and academic needs."
Charlie, who worked with Frank at that time he started the courses, recalls that with his specialist expertise, Frank came up with the course and then wrote a book based on its content. He says, "At the time the course was run during the University's Easter break across several days and we included some practical time in the teaching labs. One of the labs had GCs that were used for teaching purposes so we were allowed to 'borrow' them to deliver the course and the quid pro quo for that was I always returned them in much better condition that I had found them!"
Peter comments that its surprising how many people he meets in the industry that will refer back to what they learned at the courses several years on and that many have become customers of Mylnefield Lipid Analysis. He adds, "The course was greatly received across the years as it was a unique offering and a level of training that was provided to a very high standard."
Major Studies 
When reminiscing on major studies which Mylnefield Lipid Analysis has contributed to, Bill believes the biggest studies came through Scotia pharmaceuticals, one of which was concerned with human consumption of fish oil fatty acids and their positive effects on patients with schizophrenia. 
Bill recalls, "Things like this were heavily audited by the likes of the FDA and the unit always passed with flying colours, which was all down to Claire's hard work."
Claire herself considers some of the current work the laboratory is involved in on fish oil trans- and milk fat analysis all of which involve methods developed from work on EU projects several years ago but which remain relevant and provide a steady income stream for the laboratory. 
The Next 25 Years 
Looking to the future, when it comes to trends in fatty acids and lipids, the go to guy is Peter, a leader of his own lipid consultancy and also Secretary of the International Society for the Study of Fatty Acids and Lipids (ISSFAL).  Peter believes we have not yet seen the full benefit of the application of Mass Spec, GC-Mass Spec and MS techniques to a whole field of lipidomics which is enabling the identification of compounds and products that couldn't be looked at before. 
Peter says, "There has been a much greater increase in the concentration of products.  Generally pharmaceutical products can be anywhere from 90% concentrated with retail more along the lines of 70% however there will be a move from pharmaceutical products into the supplement market and this will also cause the differentiation of product forms such as the arrival of phospholipid and other lipid forms. I think in terms of work for Mylnefield Lipid Analysis, this will be an area of great interest in the future."
Bill recognises the importance of staying ahead of the game. Claire agrees it is essential to keep evolving, stay up to date with technology and to identify customer needs, developing the appropriate methods to address them. Claire says, "We also need to ensure that Mylnefield Lipid analysis can offer all of the pharmacopeia for different products, so that we can be a one-stop-shop for all our customers."
Peter believes the laboratory must maintain its technological advantage over other labs and be sure to use this as a USP.  Having the final word, Charlie acknowledges the long way that Mylnefield Lipid Analysis has come in 25 years and how the available analyses have greatly developed and states, "The work now involves much more complex formulations in food stuffs which are EPA and DHA enriched, such as infant formulas, and developing methods for competing to analyse things like this are where the efforts must be focused."