Webinar: Lipid classes, compounds, quality control and contaminants
25 May 2021 12pm - 25 May 2021 1pm

A webinar showcasing the abilities of Mylnefield Lipid Analysis.  Focus will be on quality control testing of lipid products and the identification of associated contaminants to support product specification, problem solving developmental analysis and technical troubleshooting.
The webinar will include details of complementary techniques from the James Hutton Institute
The webinar will be held from 12pm until 1pm, to include a 30 minute presentation followed by question and answers.  Questions can be submitted during the webinar but can also be asked prior to the event at the point of registration, or by emailing Laura Paterson.
You can REGISTER FOR THE EVENT HERE 
Peter Clough, Cobden Research Limited 
Peter founded his independent technical consultancy company Cobden Research Ltd. in 2013 to allow him to make his expertise in speciality oils such as fish oil, evening primrose oil and borage oil available to a wider audience of nutritional, healthfood and pharmaceutical companies.
He has a wealth of experience in the field of nutritional supplements, in particular, the omega-3 and omega-6 oils.
Peter is co-editor of Lipid Technology and ISSFAL Secretary.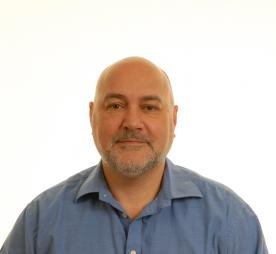 Science Group Leader, Environmental and Biochemical Sciences
Dr Andrew Kindness, the James Hutton Institute
Dr Andrew Kindness is head of Environmental & Biochemical Sciences at the James Hutton Institute and leads at team of over 60 scientists and technicians. The group is equipped with a range of state-of-the-art instrumentation run by trained staff. Prior to joining the Hutton Group, Andy was Dean of Physical Sciences at the University of Kwazulu-Natal in South Africa. He specialised in teaching Applied Analytical Chemistry and Industrial Chemistry. Over 25 years, Andy has acted as a consultant to various food and non-food industries as an analytical chemist and problem solver.
Dr Gordon McDougall, the James Hutton Institute
Dr Gordon McDougall is head of the Plant Biochemistry and Food Quality group at the James Hutton Institute and leads on many aspects of natural product research including food quality and human health effects. Over 30 years, he has worked on many commercial focused projects concerning product quality and composition, shelf life, and valorisation of waste streams. Gordon is the co-host of this event and will speak about the wider range of services and expertise available from the wider Hutton group.
Claire Traynor, Head of Mylnefield Lipid Analysis
Claire joined Mylnefield Lipid Analysis in 1995 and in April 2000 she was promoted to Head of the Lipid Analysis Unit.  
Claire is an experienced analytical chemist, responsible for leadership and day-to-day management of Mylnefield Lipid Analysis, maintaining ISO9001, GMP and GCP quality standards, and health and safety, and training, supervision and development of staff.   She has extensive experience of chromatographic techniques, including GC, GC-MS, HPLC and TLC.  Claire has carried out a substantial amount of method development and validation for commercial application, and since the implementation of GMP has planned and supervised method verification of Pharmacopoeial and method transfer of client validated methods.  Claire has vast experience in GMP and GCP analysis and processes, and was responsible for the implementation of GCP and GMP quality standards into MLA and subsequent successful inspections and approvals by the MHRA and FDA. 
Claire was awarded chartered chemist status of the Royal Society of Chemistry in 1997.