Latest News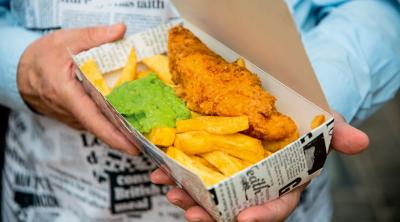 On 10 August 2021, the European Commission published two amendments to Commission Regulation (EC) No 1881/2006 of 19 December 2006 setting maximum levels for certain contaminants in foodstuffs regarding lead and cadmium.
Working with our James Hutton Institute colleagues, we are pleased to be able to offer analysis for residual solvents.

View All Case Studies
Featured Case Study

In 2009, Mylnefield Lipid Analysis was approached by Natural Nutrition (subsequently EPAX and then Trygg Pharma), to conduct stability testing throughout shelf life analysis for a newly developed compound.

Twitter feed block
RT @lipidmaps: **Still time to register for our next free live webinar** 👇kindly sponsored by @CaymanChemical #lipidsmatter

Our award winning #Lipid #Laboratory has 25 years of expertise in identifying adulterated #Oils which can be applie… https://t.co/T2kqfBYJWz

RT @JamesHuttonLtd: We're looking forward to meeting with customers and showcasing the many services we can offer to detect + analyse #Cont…

RT @lipidmaps: Free live webinar presented by, Professor Thierry Durand, NEO-PUFAs, Isoprostanoids: Promising Oxygenated Metabolites of ome…

RT @JamesHuttonLtd: We're hosting a follow up webinar to, Problem Samples & Scientific Solutions on 29/09! If you missed it & you're an #En…

On 10 Aug, the #EuropeanCommission published 2 amendments to Commission Regulation (EC) No 1881/2006 of 19/12/06 se… https://t.co/lWg0JstTW9

RT @Blackleg_Hub: Great new work taking place in our DeS BL blackleg project to look at how Pectobacterium (in green) infects potato root s…

RT @lipidmaps: 18-methyl-eicosanoic acid: Because you're worth it!

New silky, shiny, tangle-free #LipidoftheMonth out now.

Working with our @JamesHuttonInst #Analytical colleagues, we offer analysis for #ResidualSolvents - just one of man… https://t.co/4PPXvjrNkv

RT @lipidmaps: What lipids are in your mRNA vaccine? @NatRevDrugDisc review by @namit__c, @WeissmanLab & @KWhiteheadLab lists the lipids!…

This webinar from our @JamesHuttonInst colleagues will demonstrate just some of the complementary analyses we can o… https://t.co/uZLtbeEu9z